Our 100% Grass Fed Beef Sticks are the perfect snack
when you're on the go!
We created Mission Meats with the mission to bring you the cleanest snacks ever.
That is why we source only grass-fed and grass finished beef from real cows with real lives!
Sourcing ingredients to bring you the best is what we do best.

✅ Grass-fed beef has 6x as many Omega-3's compared to traditionally raised beef.
✅ More Vitamins & Minerals especially carotenoids, vitamin E, and other antioxidants.
✅ Higher Levels of CLA (Conjugated Linoleic Acid) which can help prevent diabetes, cancer and heart disease
✅ Cattle have grazed grasslands for millennia so we think it doesn't make sense to feed our cattle corn & grains!
✅ Grass-fed beef is better for the environment than conventionally raised cattle. Our cattle's diet helps replenish American soil and grasslands!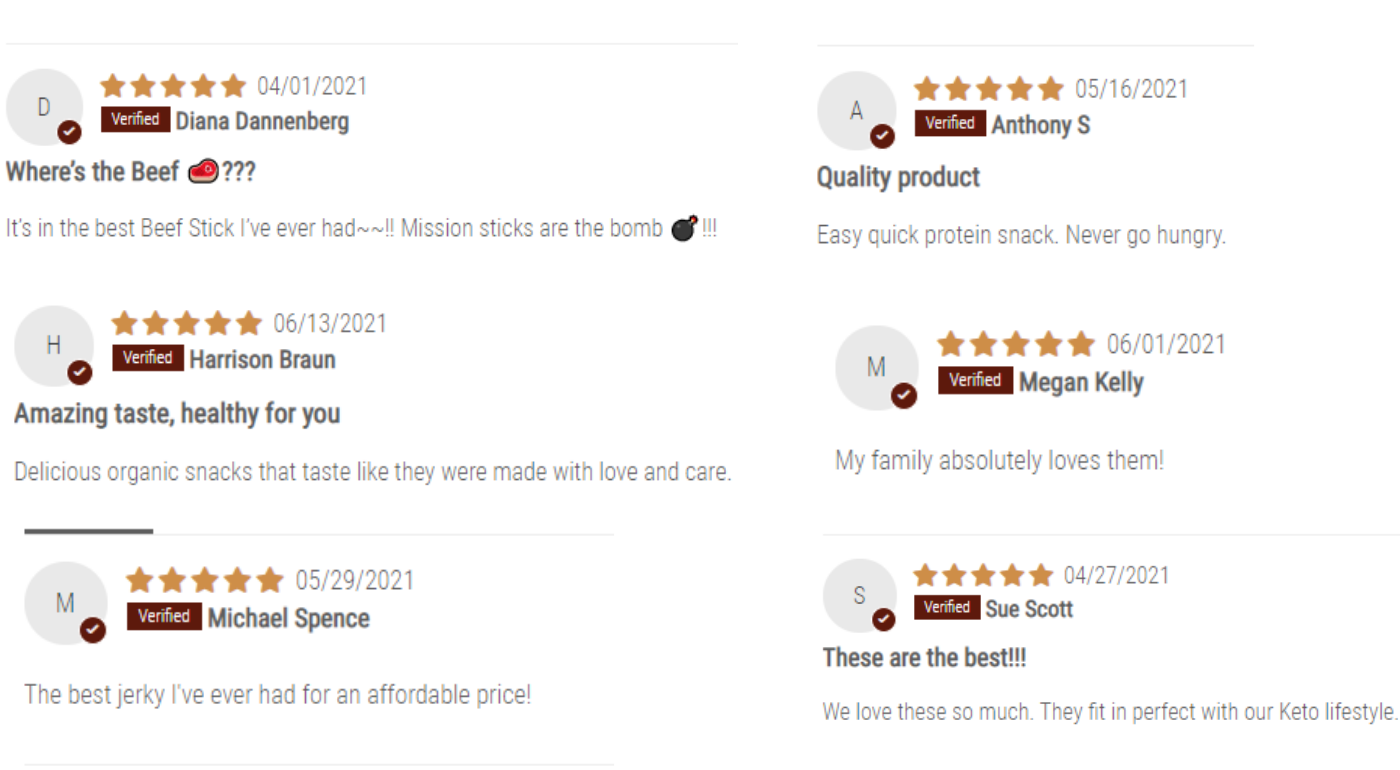 Order 4 Packs = FREE Shipping + 16% OFF
Order 7 Packs = FREE Shipping + 24% OFF
Choose Your Flavors Below!
---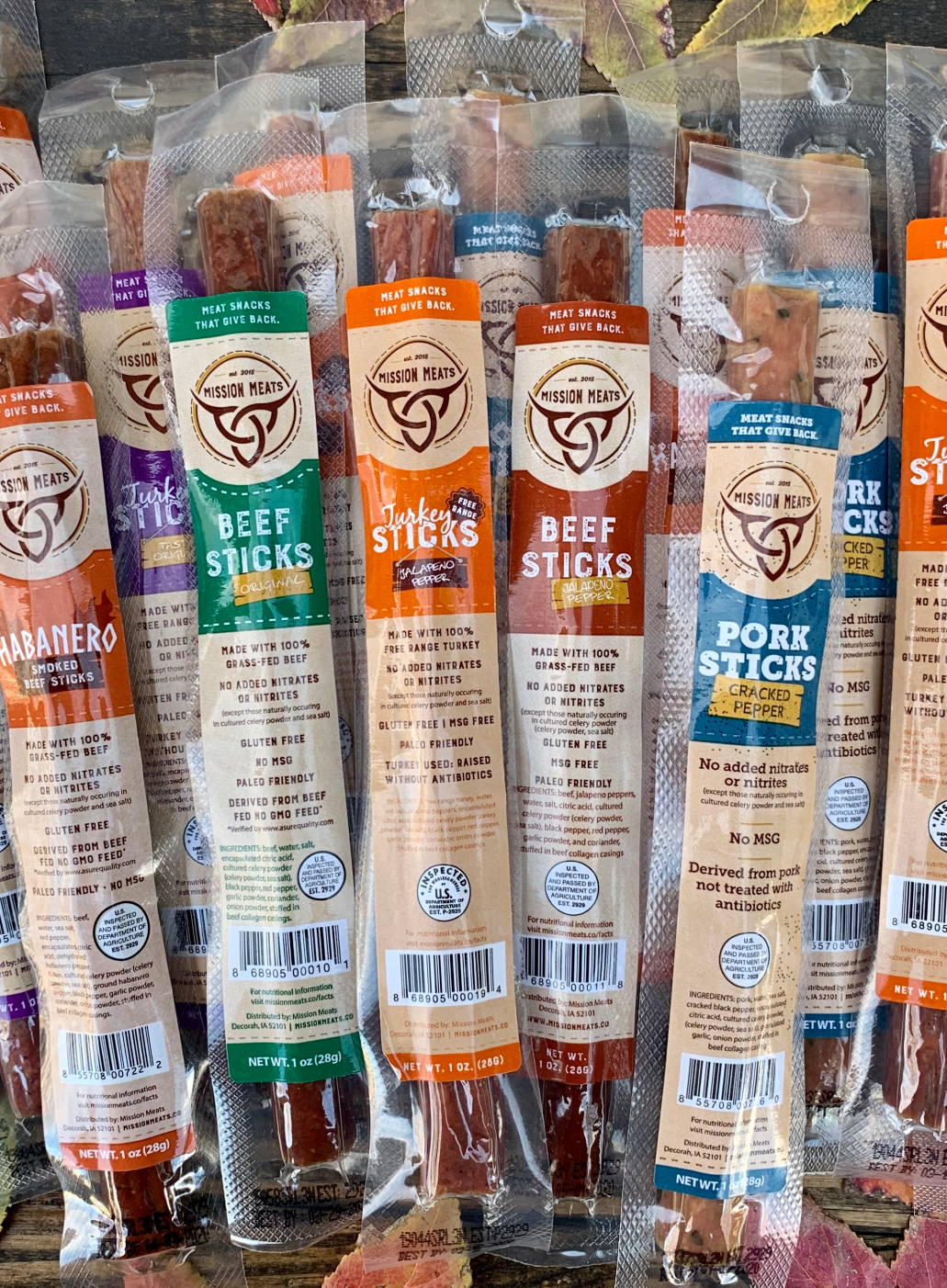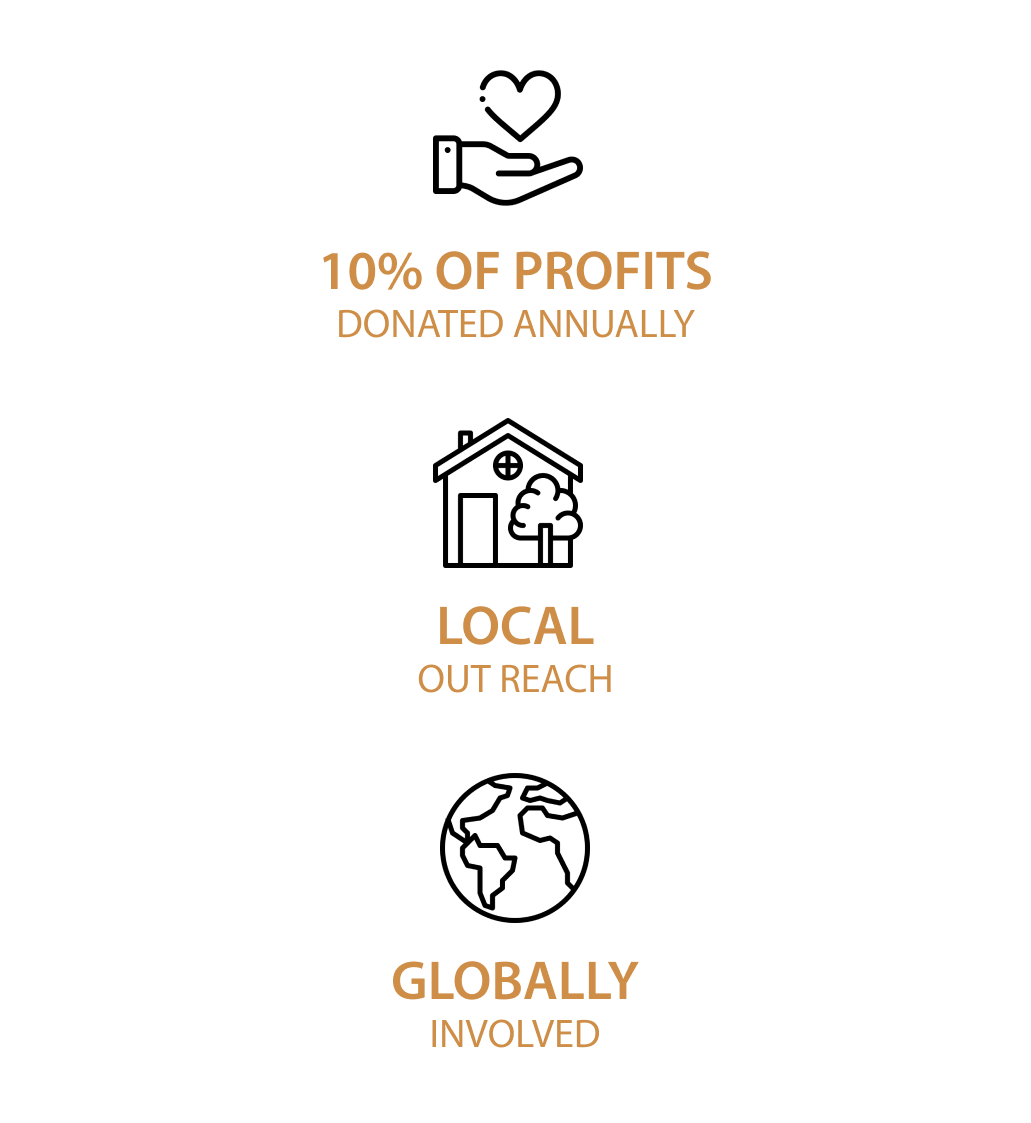 Are your cattle grass-fed and grass-finished?
Yes, our cattle are 100% grass-fed and grass-finished.
Why do all of my sticks look slightly different?
This is because we use a natural casing instead of a colored casing like some other products on the market.
Where do you source your grass-fed beef?
Our grass-fed beef is sourced from premium farming partners domestically and internationally depending on seasonal availability.
Where do you source your turkey and pork?
Both our turkey and our pork are sourced from premium farming partners in the midwestern United States.
What is your citric acid encapsulated with?
We use a citric acid derived from tapioca starch. It's non-GMO and is encapsulated with non-GMO palm oil.
Are your products Keto friendly? Paleo friendly?
Yes, most of our products are Keto friendly and Paleo friendly. However, please be sure to check nutrition information as some of our products do contain small amounts of sugar or honey and may not be suitable for Keto or Paleo diets.
How long is the shelf life?
The snacks are good for one year from the date of production. Everything will come stamped with an expiration date.