Prosperity Pets Turkey & Beef Dog Treats
Prosperity Pets Turkey & Beef Dog Treats

---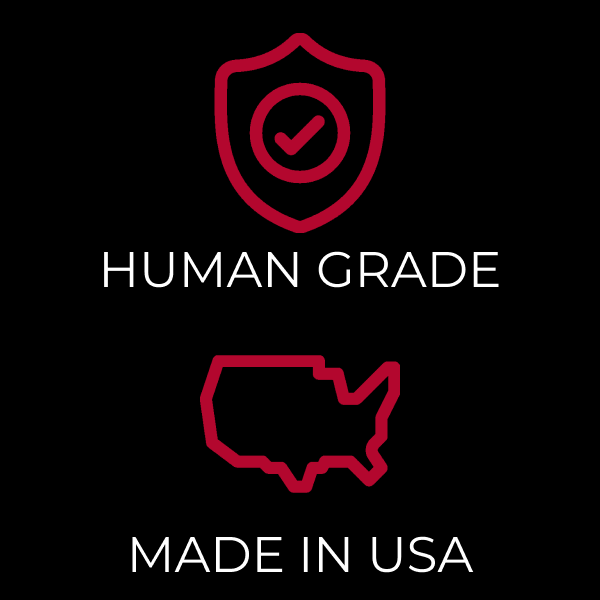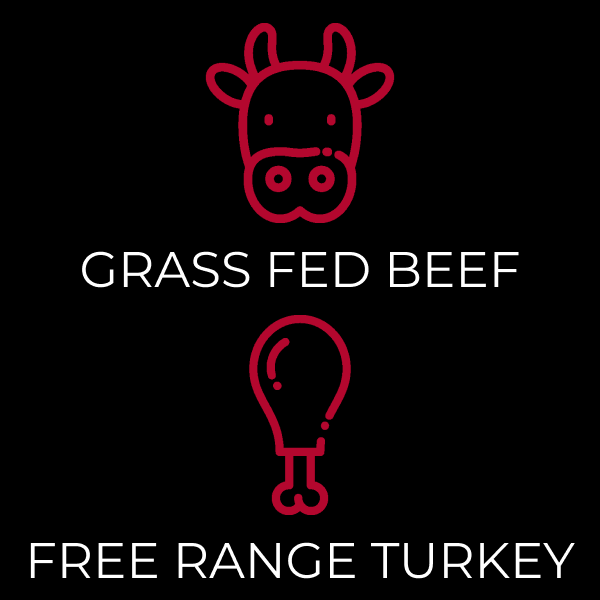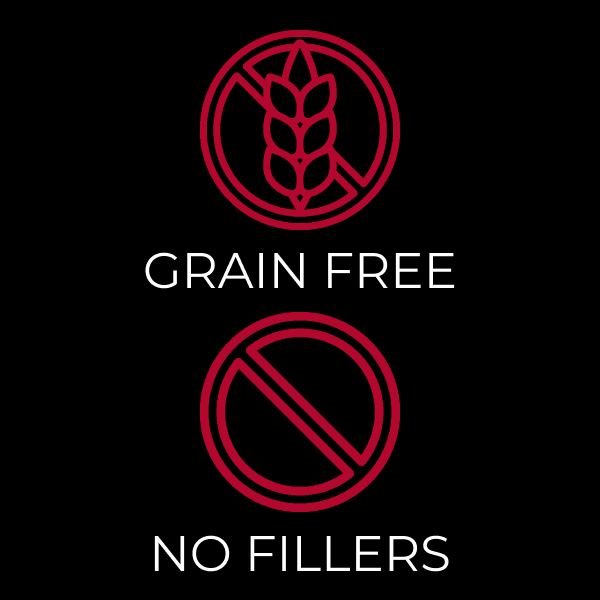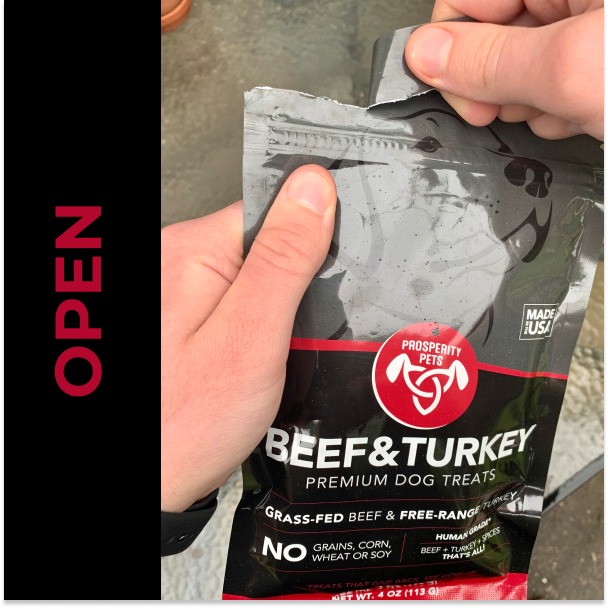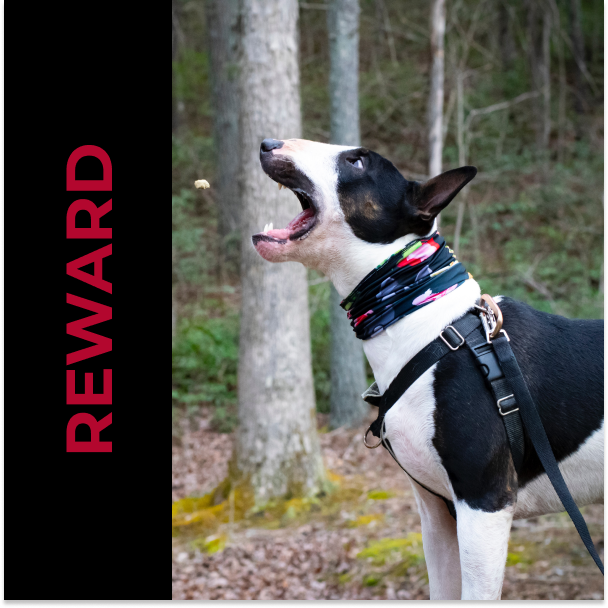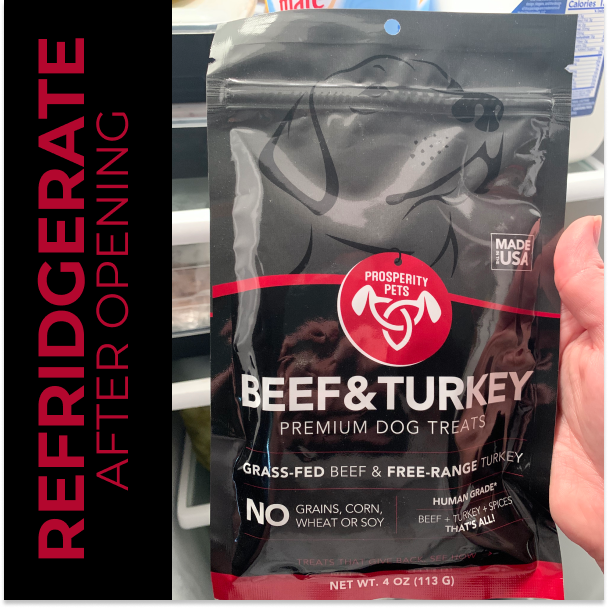 My dogs love them
I tried out the Turkey & Beef Dog treats and my dogs love them. I cut them up into small bits for use in training and they make great rewards during training sessions.
Dogs loved them!!
Dogs loved them and I loved that they were healthy snacks for them.
I Believed Him
I believed him, folks. I believed Brian's review that these dog treats taste so good you won't want to share them with your dog. I thought, wouldn't that be fun to eat dog treats? I even had a BOGO coupon so I could double my fun for the price of one. What a deal! Now I have six bags of Human Grade dog treats that any canine would kill for. I don't own a dog. This weekend, I'm going to hunt down every dog in the neighborhood and feed him a Human Grade dog treat, because, folks, Human Grade doesn't equal Human Good, taste-wise that is. There's something that lingers on the palate that reminds you that you didn't just eat a part of the cow or turkey you would find on your dinner plate. And now I know that Brian was making a big joke. Thanks, Brian! To heap burning coals upon my embarrassed head, the label even warned me that these treats, although Human Grade, are intended for my dog (which I don't own), not me! Buy them. Your dog, if you own one, will love them.
Very tasty Dog Treats (for Humans)
These Beef & Turkey Premium Dog treats are made from the good stuff, no grains, corn, wheat or soy beans...there are no artificial colors or flavors in them, no fillers or by products.
They say they are "Human Grade" and made in a Food Production Plant that makes food for humans..and they are...see before I gave some to my dog, I tried a piece myself and when I was about half way thru the 1st bag my dog started barking to remind me that they were supposed to be for him...
These taste a lot better than most of the Beef Jerky thats actually for humans and has less of the artificial flavors and preservatives that "people" Beef Jerky has in it...which makes them better for you.
I'll be buying more of these for sure...maybe even a couple for my dog..